Our Services
Sports Massage
Sports massage therapy is a technique aimed to ease the body's stress and tension that builds up through daily life or sporting activity. These daily stresses show up in the form of adhesions or knots within the body's muscles. Although Sports Massage is valuable to an athlete's preparation and recovery it isn't just for athletes, it also serves to reduce swelling, improve flexibility, reduce the risk of injury and alleviate pain.
Sports Massage tends to be deeper than holistic massage and can encompass techniques such as trigger point therapy, stretching and cross friction. Although many people assume that is has to be painful, this isn't the case, it ranges largely from person to person. However it may be more painful after a marathon than after a yoga session.
At Salford City Clinic, you can choose to have a 30 minute or 60 minute Sports Massage.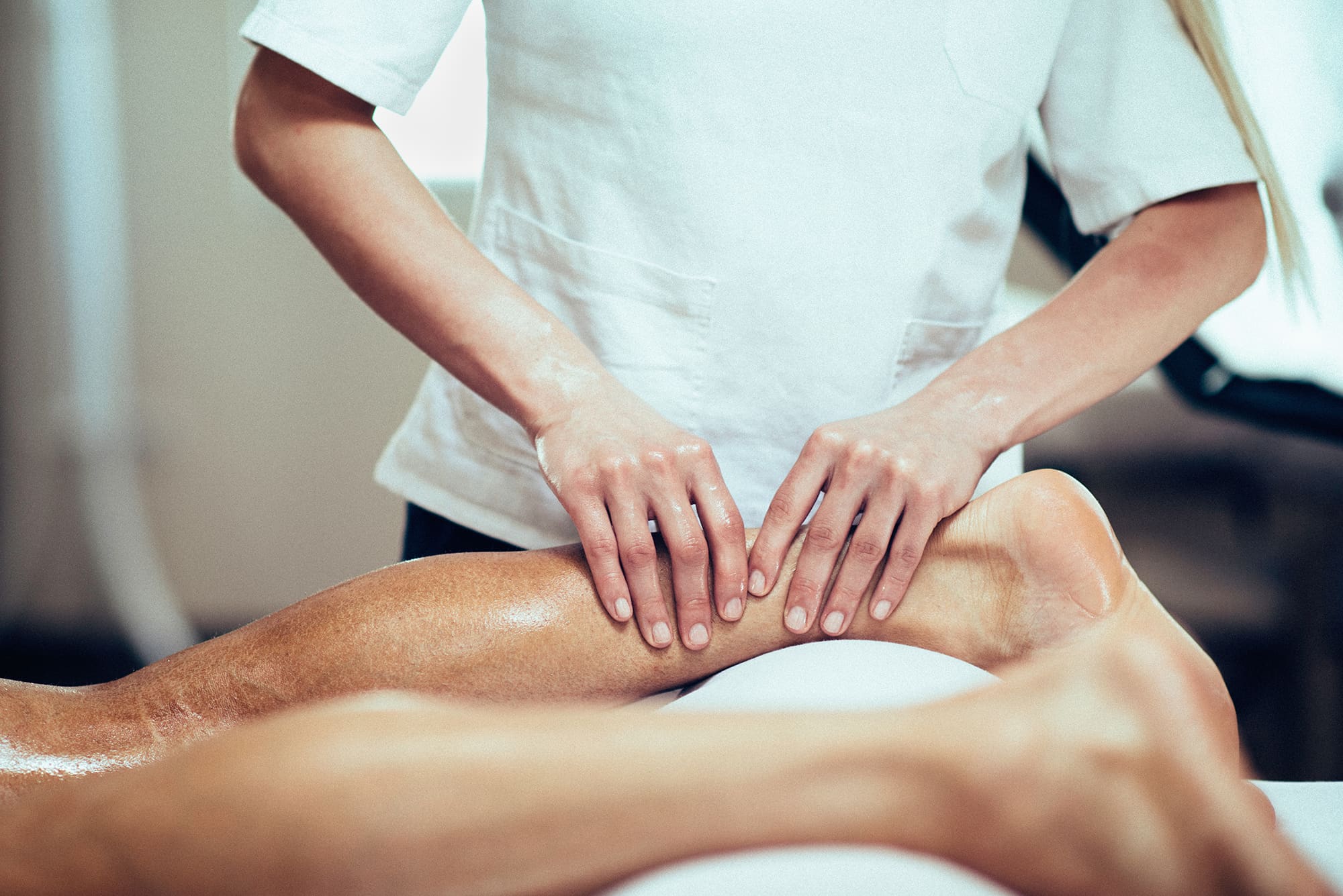 on Sports Massage
Frequently Asked Questions
Is Sports Massage suitable for me?
There are certain circumstances where sports massage is not advisable; any areas with open wounds, cuts or grazes, acute muscle tears, acute tendon ruptures, severe muscle bruising, broken bones, gout, recent surgery, those with bleeding disorders, artificial blood vessels or patients taking Warfarin (blood thinners).
 Our therapists will ensure Sports Massage is appropriate for you before starting treatment. You will be asked to fill out a brief form about your medical history and current health.
 If you're not sure or have a further question please feel free to contact us.
What do I need to wear for a sports massage appointment?
Sports Massage is directly onto the skin. We recommend bringing a pair of comfortable shorts or loose clothing to wear and you will be offered a gown to get changed into if you prefer. 
How do I know if I need a Chiropractic/Physiotherapy consultation or a sports massage?
A Sports Massage will ease up any tension in muscles of the body. For example, it is great for speeding up recovery after a sports event or easing muscular tension during times of stress.
A Chiropractic or Physiotherapy consultation is more appropriate if you have pain or have suffered a particular injury, joint, tendon, ligament or nerve problems or a specific musculoskeletal condition. A consultation will include a full diagnosis, a treatment plan, prognosis and advice on prevention of reoccurance of your symptoms. Sports massage may be recommended as part of your Chiropractic treatment.
We are happy to give you our advice on what is best for you with a free 10 minute phone consultation.
Book online
Ready to book a treatment?
If you're ready to book your appointment just click below and book online, otherwise if you have anything you would like to discuss prior to booking give us a call on 0161 707 1116 or email us at info@salfordcityclinic.com and we'll be in touch asap to talk you through your treatment options and how we can help!