WELCOME TO SALFORD CITY CLINIC
About
Our approach to your care
Why Choose Us?
We aim to provide the highest standard of care for your condition. We strive to help you reach your goals sooner and achieve the results you can expect. We make every effort to render compassionate and timely care to reduce patient stress and anxiety, allowing sufficient time to adequately evaluate each patient's conditions and problems. Our highly trained clinicians are committed to staying up to date so that you can expect the most current and up to date treatment possible. We focus on getting to the primary cause of your problem, resolving it and reducing the probability of a relapse.
WELCOME TO SALFORD CITY CLINIC
Reasons to Choose Us
Detailed consultations
Our highly trained Practitioners will spend time, discussing your problem and thoroughly assessing it; allowing for a specific individualised diagnosis and treatment plan. Each patient's individual needs differ, so, each treatment plan will aim to meet these specific needs whether it's to pick up the grandchildren without pain or complete a triathlon.
Evidence based approach
At Salford City Clinic we aim to constantly stay up to date with the latest research and will incorporate this into our treatment in order to give you the best care possible. All our Practitioners regularly undertake postgraduate training in order to stay at the top of their profession and further improve their skills and knowledge base.
Multifaceted approach
Current evidence indicates that the best approach is a multifaceted one. Our treatment involves manual therapy, exercise rehabilitation, massage, lifestyle advice and much more.
Quick and easy referral
If we decide that our treatment will not benefit you, or you need to see a specialist we refer you as quick as we can, in order to get the treatment you need. We also have the tools necessary to refer for quick and easy MRI scans, ultrasound scans and x-rays.
Patient Education
Education plays a huge part in recovery, be it learning about the cause of your injury, factors that play a part in relapse or ways to manage your pain. It allows you to successfully manage your recovery outside of the clinic, though exercises, self treatment or other pain
Opening Times
We know that you keep very busy schedules and back pain doesn't run 9-5 so we open our doors to match your time. We work early mornings and late evenings and Saturdays so as to interrupt your day as minimally as possible.
Emergency Appointments
We allocate a few slots every day for emergencies. You don't have to wait if you need an appointment urgently.
Playing a contact sport like handball really puts the body through a lot of stress. There have been times when I have not been sure whether I will be able to play but Tom always manages to get me fixed and on the court. I have no hesitation in recommending my Chiropractor Tom to anyone with lower back or midback pain. '
Chris McDermott
London 2012 Olympic Athlete
I really hurt my low back when I started to lift heavier weights in the gym. I went to the GP and was diagnosed with a herniated L5/S1 disc. After an examination and report of my condition we started a treatment programme. Tom put me back together in time for my next competition, which I won. Since then we've worked on technique in the gym and I have not had any problems since. I highly recommend my Chiropractor Tom and the staff at Salford City Clinic for any back pain or sports related injuries.
James Broady
Team GB Swimmer
 clinic accolades
an award winning clinic
Salford City Clinic has been awarded with the Patient Partnership Quality Mark (PPQM) 3 times by The Royal College of Chiropractors.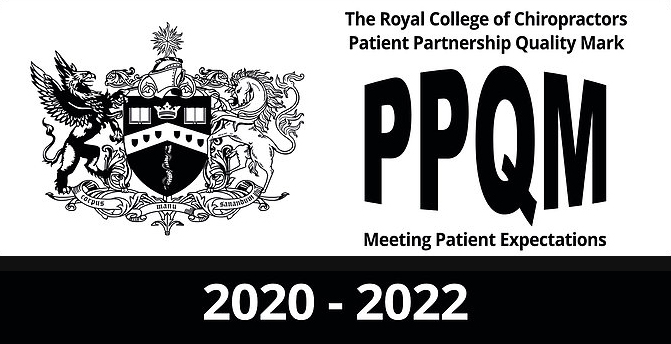 Book online
Ready to book a treatment?
If you're ready to book your appointment just click below and book online, otherwise if you have anything you would like to discuss prior to booking give us a call on 0161 707 1116 or email us at info@salfordcityclinic.com and we'll be in touch asap to talk you through your treatment options and how we can help!