WELCOME TO SALFORD CITY CLINIC
Award Winning Clinic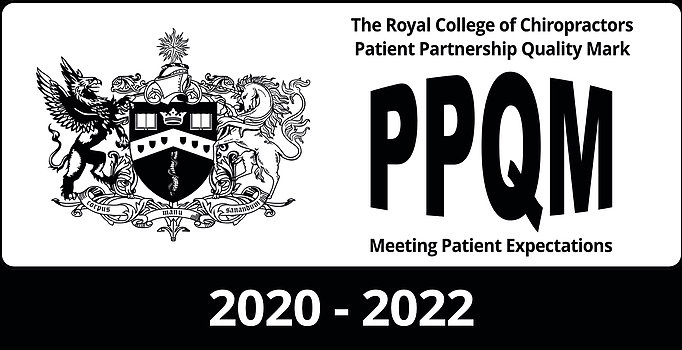 Award winning clinic
Patient Partnership Quality Mark
Salford City Clinic has been awarded with the Patient Partnership Quality Mark (PPQM) 3 times by The Royal College of Chiropractors.
The PPQM is awarded to chiropractic clinics that demonstrate excellence in meeting patient expectations in a range of areas including accessibility, cleanliness and safety and patient communication. The decision to award the PPQM is made by a panel of patients and public who form the Royal College of Chiropractor's Lay Partnership Group.
Clinic Director and Principle Chiropractor Tom White said:
"The award of the Patient Partnership Quality Mark recognises this clinic's commitment to meeting the expectations our patients have when they visit us for advice and treatment. Our aim is to continually improve our levels of service and we always welcome feedback from our patients to help us achieve this. We are proud to be the only clinic in Salford to receive this award and for achieving it 3 consecutive times."
The latest award was presented to the clinic in London January 2020 at the Royal College of Chiropractors AGM.
Book online
Ready to book a treatment?
If you're ready to book your appointment just click below and book online, otherwise if you have anything you would like to discuss prior to booking give us a call on 0161 707 1116 or email us at info@salfordcityclinic.com and we'll be in touch asap to talk you through your treatment options and how we can help!